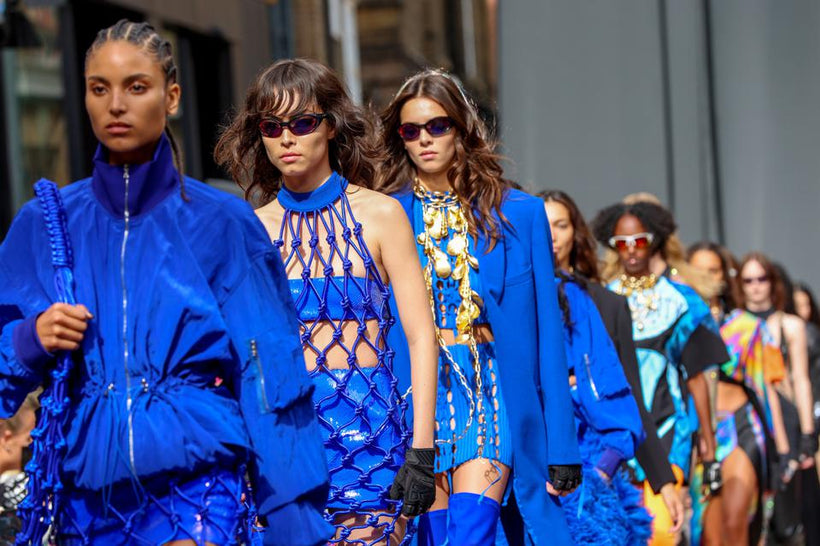 The 10 Key Spring/Summer 2023 Trends
As the winter season fades away, fashion enthusiasts are looking forward to the next big thing in fashion. The Spring/Summer 2023 season brings a refreshing change with a new set of fashion trends that are set to revolutionize the fashion industry. In this article, we will discuss the 10 key Spring/Summer 2023 trends that you need to know.
Pastel Colors This season, pastel colors are in vogue. Shades of lavender, baby blue, and pale pink are dominating the runway. These colors add a soft and feminine touch to your wardrobe and are perfect for the spring/summer season.

Statement Sleeves Statement sleeves are a trend that has been around for a while, and they are not going away anytime soon. Bell sleeves, puff sleeves, and bishop sleeves are just some of the styles that are making a statement this season.

Bold Prints Bold prints are making a comeback this season. From animal prints to floral prints, the bigger and bolder the print, the better. This trend is perfect for those who want to make a statement and stand out from the crowd.

Mini Skirts Mini skirts are back in style this season. Whether you prefer a classic denim mini or a more playful patterned skirt, this trend is perfect for showing off your legs and staying cool in the heat.

Bra Tops Bra tops are the ultimate summer staple this season. These tops come in a variety of styles, from crop tops to bandeau tops, and are perfect for pairing with high-waisted pants or skirts.

Fringe Fringe is a trend that never goes out of style. This season, fringe is taking center stage with fringe dresses, skirts, and jackets. This trend adds movement and texture to your outfit.

Ruffles Ruffles are a feminine and playful trend that is perfect for the spring/summer season. From ruffled tops to ruffled dresses, this trend adds a touch of romance to your outfit.

Cutouts Cutouts are a trend that is here to stay. This season, cutouts are taking on a more subtle approach with cutout details on sleeves, necklines, and hemlines.

Wide-Leg Pants Wide-leg pants are making a comeback this season. These pants are perfect for a comfortable and stylish outfit. Pair them with a simple top and sneakers for a chic and effortless look.

Oversized Hats Oversized hats are the perfect accessory for the spring/summer season. These hats not only provide sun protection but also add a touch of glamour to your outfit.
In conclusion, the Spring/Summer 2023 season is filled with exciting fashion trends that are sure to take your wardrobe to the next level. From pastel colors to bold prints, there is something for everyone. So, embrace these trends and let your fashion sense shine.